A lot of my travel blogger friends are always on the move. They count the number of new countries they visit each year and many seem to have the goal of visiting every country in the world.
I don't.
Not that there's anything wrong with traveling like crazy. But, working on the road gets quite hectic. Time spent on flights and buses adds up, and the constant search for fast WIFI also eats up time and makes you unreliable to work with.
Having started a new business last year, I appreciate having regular Internet and regular hours to be productive. And, as I get older (I turned 37 last year) I appreciate more and more time spent at home cooking for myself, exercising regularly, swimming, running, surfing, and riding my bike.
Choosing to spend more time at home is a quality of life decision. (It doesn't hurt that I've found a nice little beach in a quiet corner of Thailand so settle on.)
That doesn't mean I don't want to travel any more. It does mean that I'm more careful about the destinations I choose to visit and how I spend my time there. I only visit (or revisit) countries I feel strongly attracted to and — when I do visit — I spend more time and focus on activities I really want to try.
If you're even a little familiar with me, you know I love adventure. So, I usually seek out mountains (or volcanoes) and oceans, which are both well represented on this list.
These are the five destinations I want to visit this year more than any others, and the reasons why.
Nepal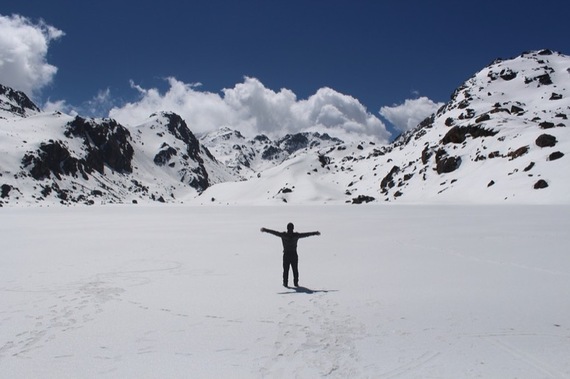 Last year I visited Bhutan for the first time, which has strong ties to Nepal. The trip definitely reinforced my desire to visit "The Roof of the World" and explore the Himalayas and the country's strong Buddhist heritage.
I've always wanted to visit Nepal. But there's a more important reason why I want to visit this year.
In April of 2015, an earthquake rocked Kathmandu, destroying many of the city's iconic sites, including the 183-year-old Dharahara Tower and the city's oldest palace in Durbar Square. Following the earthquake, many countries put out travel advisories about travel to Nepal, which made it effectively impossible for anyone in those countries to buy insurance for travel in Nepal. As a result, income from tourism plummeted at a time when the country needed it most.
Last year — although I didn't visit — I partnered with Nepal Now to help send bloggers to Nepal and get out the message that Nepal is safe and open for business.
This year, I want to visit Kathmandu and then head out trekking on either the Annapurna Circuit or to Everest Base Camp.
Iceland
Iceland has created a lot of talk in the travel world over the past few years. The dramatic Game-of-Thrones landscapes and geographic oddities have made the country popular with travelers around the world. But unique outdoor adventures are what have really peaked my interest.
Scuba diving between two tectonic plates in the Silfra Fissure is the underwater equivalent of Jasper's Maligne Canyon Icewalk, which blew my mind last year, so I really want to try that.
In the age of global warming and glacial retreat, glacier hiking in Iceland — especially to places like the iconic Vatnajökull Glacier — is high on my list of things to document for my grandchildren.
As a Canadian, I've seen the Northern Lights a few times. But, like spotting a bear in the woods or a dolphin in the ocean, watching the dance of the Aurora Borealis is something I'll never tire of.
Indonesia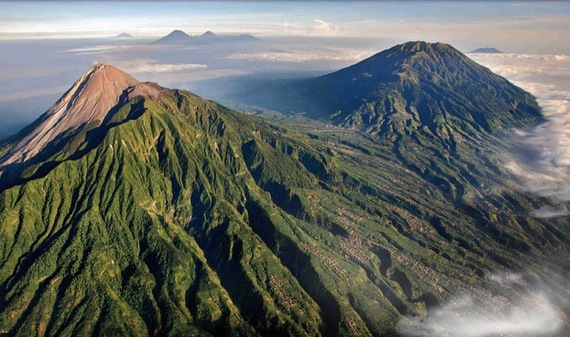 Indonesia is basically beaches and volcanoes. Over the past 5 years, I've developed a passion for surfing and Indonesia's 17,000+ islands have some of the best and least-crowded breaks in the world — which is perfect for me because I'm not all that great of a surfer, so I prefer less-crowded spots.
I'm also eager to explore Indonesia above sea level — way above sea level. Indonesia has 127 volcanoes that make for epic trekking. Many of them (like Java's Mount Bromo) are highly active, but are also said to be some of the top sunrise-viewing spots in the world. So, I'll definitely be breaking out my trekking gear, strapping on a good pair of boots, and doing some volcano climbing.
Philippines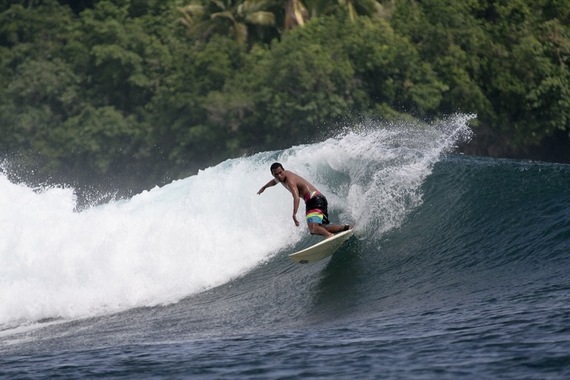 This year's visit to the Philippines won't be my first or my last, but I can't wait to get back to the lime green rice terraces, remote beaches, and mind-bending culture that made me fall in love with the Philippines so long ago. The Philippines is a country I'll never tire of visiting.
This year, I'm ready to surf the world-famous Cloud 9 peak on Siargao Island, an island known as the country's surfing capital. I also want to dive among the technicolor reefs below around Palawan. Palawan is known for its postcard-like scenery above water and some of the best wreck diving below.
And, if I have a chance, I'd love to get back Leyte, where you can be boated out to remote, empty bay to swim with the whale sharks.
Home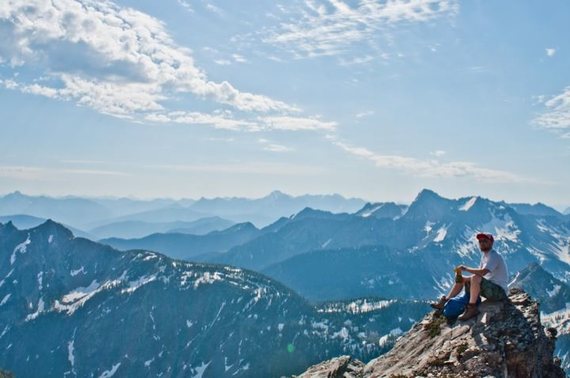 This one may be last on this list, but it's definitely a top priority. Over the past few years, I lived with a family who lost a daughter to cancer, saw my own father pass away, and have gained one niece and one nephew.
As much as I love travel and living abroad, for me no trip is more important than the trip home.
I'm not just me being sentimental about my family. I think, in general, people need a fixture of stability and permanence in their lives. A lot of travel bloggers I know have started to feel unsettled and disconnected after spending long periods of time on the road. Many of those who have been in this line of work as long as I, also treasure time at home.
Also, after living abroad, I've developed a new curiosity about the area where I grew up. On my last few trips home, I've climbed mountains I'd never climbed before and explored nearby Jasper and Calgary, discovering amazing things I never knew existed just outside my front door. There's treasure everywhere.
There are a lot of travel bloggers running around out there selling a dream of perpetual travel when, the truth is, there really is no place like home.
— Matt Gibson
Credits: http://www.huffingtonpost.com/
Open modal
Comments
comments